January Fieldwork in S California
In mid-January, two researchers from the Rothfels Lab, Keir Wefferling, focusing on Pentagramma (the goldback and silverback ferns in Pteridaceae) and Forrest Freund, with a focus on the lycophyte genus Isoëtes, (quillworts, in Isoëtaceae) visited three SDSU and UCNRS Ecological Reserves and a number of National Wildlife Refuge sites in San Diego, Riverside, and San Bernardino Counties. Their fieldwork took place amidst some magnificent rains, wind, and sun!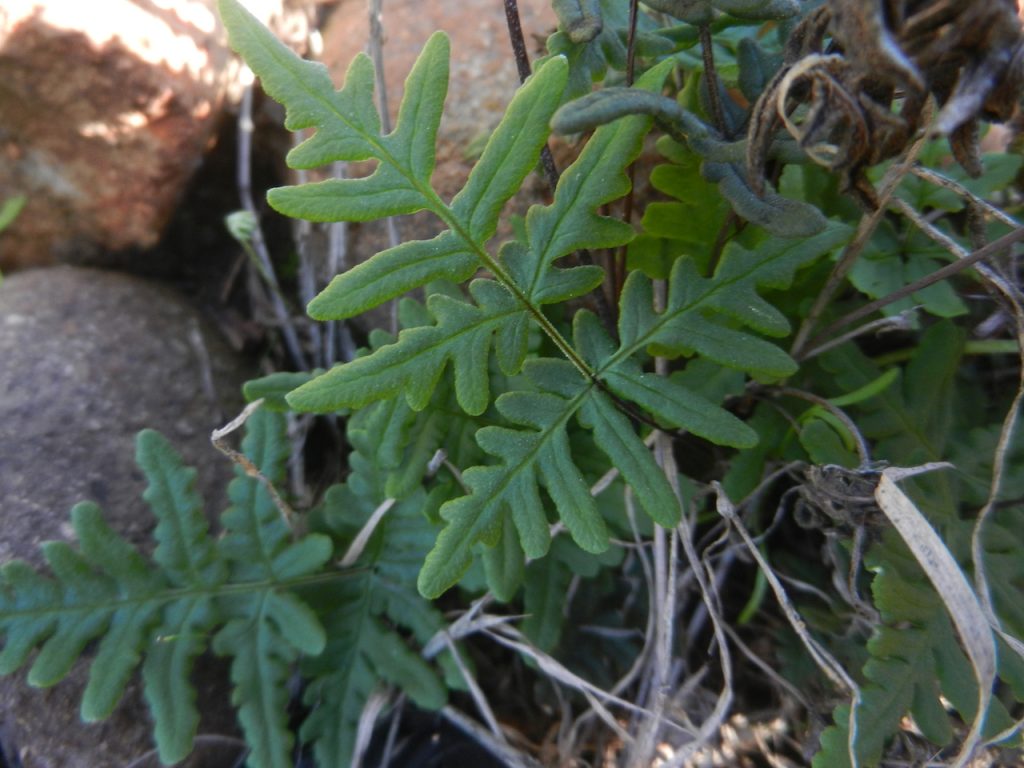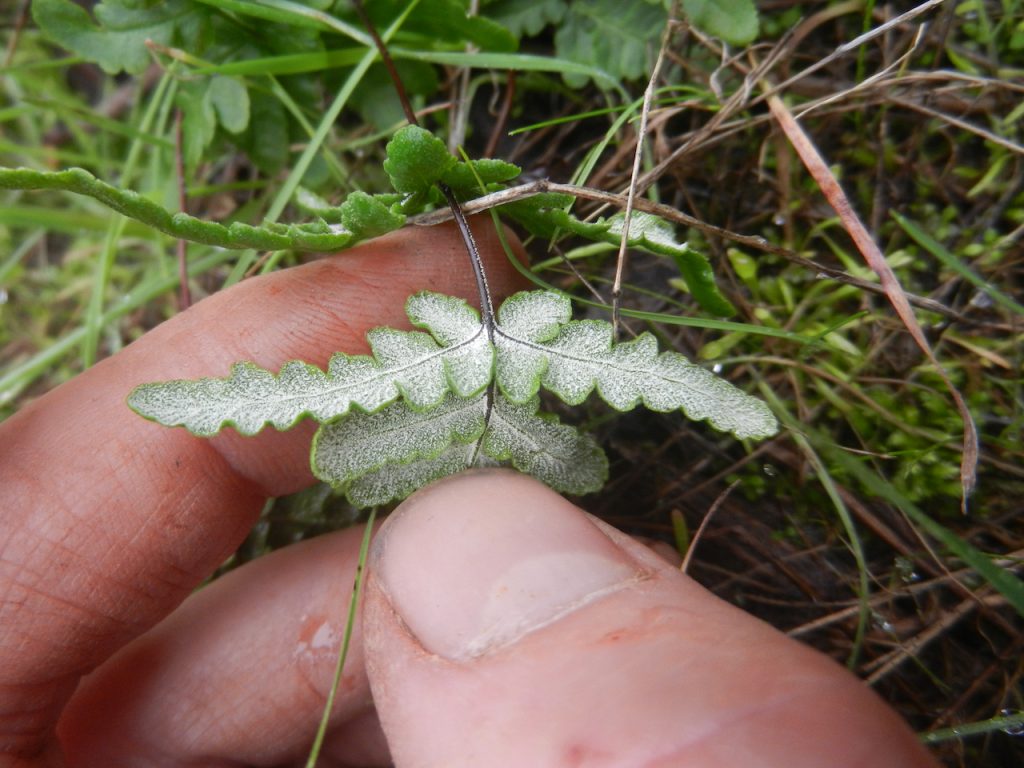 The collection trip was focused on the pteridaceous fern genus Pentagramma, and they managed to find 3.5 species: the goldback fern P. triangularis and the more or less silverback ferns P. maxonii, P. glanduloviscida, and a likely cross (allopolyploid?) between P. glanduloviscida and P. viscosa. Pentagramma currently has six recognized diploid species and an unknown number of polyploids (mostly triploids and tetraploids) formed through natural hybridization among the diploids. In order to get a better grasp of the morphological, genetic, and chromosome number variation among different populations of Pentagramma, Keir has been sampling from across the range of the genus, incorporating material from herbarium specimens and from the field. Fresh and living material collected on this trip will be particularly useful as it provides high quality DNA and RNA for sequencing work, is ideal for genome size analysis using flow cytometry, and may yield meiotically active cells suitable for chromosome counting work!